Robotics and other automation technologies may be the answer to production, profitability, and employee and food safety concerns that existed even before the industry was stymied by the COVID-19 crisis.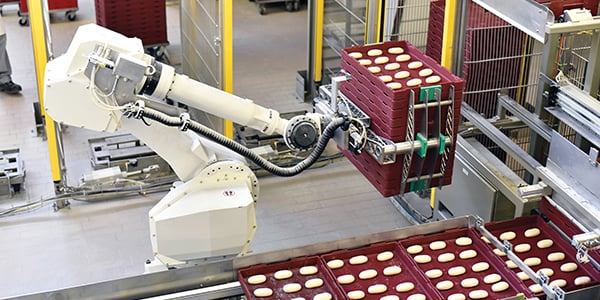 The foodservice landscape is changing rapidly in response to the COVID-19 pandemic that has threatened the health and economic security of people around the world. Given our heightened sensitivity to what we and others touch and to how we interact with one another, it's clear that how we live and how we do business will forever be different.
Even before early 2020, foodservice operators pressured by rising labor costs and high turnover rates had become accustomed to leveraging technology to help run their businesses. Some next-generation innovations have been implemented right into an operation's design. For example, customers of Café X, a robotic coffee bar with locations at the San Francisco International Airport and San Jose International Airport, can order and pay via a tablet, then wait while an automated coffee machine makes their beverages.
Automation isn't new to the meat processing sector either. For decades, facilities of all sizes have relied on technology to help them more easily and efficiently cut animal carcasses to precise specifications. But the increasing affordability of some equipment, coupled with plant operators' simultaneous focus on reducing operating expenses and producing superior meat products, had triggered increased interest in automation to supplement human labor. And that was before COVID-19.
"Machines that only very large operators would previously consider are now being sought by smaller processors," Chris Fuller, owner and operator of Fuller Consulting, a San Diego-based small meat processor consulting firm, said last fall. "It's resulting in higher quality manufacturing, better sanitation and lower user costs."
Yet, incorporating newer automation into processing plants can be problematic. Many plants are 50 or more years old and don't have the space or framework to accommodate the latest technologies, and operators can't readily adjust some equipment to handle different carcass sizes.
Nevertheless, technological enhancements have resulted in greater consistency of finished products. "A pork plant today looks nothing like a pork plant from 10 years ago because of the advent of all the different equipment and the ability to better skin, size, and sort," observed Keith Belk, a professor and head of the Department of Animal Sciences and the Center for Meat Safety & Quality at Colorado State University in Fort Collins. "It's like the Stone Age versus the Computer Age. It's an evolution."
Extending Robotics' Reach
Despite its great potential for enhancing worker safety and helping to compensate for a shortage of available plant employees, robotics still plays a minimal role in the meat industry. Many processors are only using robotics for secondary packaging tasks, such as palletizing and other warehouse functions, because the machinery didn't meet federal food safety guidelines.
But approvals by the U.S. Food and Drug Administration (FDA) on wash-down robots and the enabling of end-of-arm-tooling to have direct contact with food has made robotics more attractive, PricewaterhouseCoopers reported. The absence of human contact with meat products helps enhance food safety and eliminates the need for plant workers to sterilize equipment, for example.

Newer technologies also are enabling robots to perform more dexterous and analytical functions, such as determining the specific position of bones in carcasses before stripping off high-quality meat.
The Future Is Now?
Such innovation has triggered industry conversations about labor, efficiency, profitability and so much more. Michael Chui, a partner at McKinsey Global Insights, acknowledged last fall that "much of what happens in foodservice has the great potential to be automated." In fact, McKinsey reports that roughly half of jobs in the combined category of "accommodations and foodservice" can be automated.
But automation won't take over every foodservice activity, and it won't apply at every type of restaurant. Jobs consisting of physical activities and those in predictable environments are most likely to be automated, Chui said, whereas operations with less "predictable" food will be less prone to automation. "If you're using tweezers to move some micro-green from here to there, that might be a little harder to do with automation," he explained.
Some worry about people being replaced by robotics and other innovations. But Chui compared the dramatic upswing in the use of technology to the decline in U.S. agriculture. At the turn of the 20th century, about 40 percent of the U.S. workforce was in agriculture. Seventy years later, it was only 2 percent, but that didn't result in 38 percent unemployment. What we can expect in the coming years, he explained, is significant shifts in the types of work people do. "There are lots of scenarios in which there's work for people," he said. "But just as in the past, people have had to change what they do over time. We think that will be true going forward too."
In general, he added, the adoption of technology happens slowly at a macro level but fast at the micro level. In other words: While it may take years or decades for an entire industry to adopt a particular technology, it may happen very quickly at an individual restaurant or chain. Depending on where you work in the industry, he said, "I think there's a really interesting dichotomy between what your experience might be."
As the industry and the world rebound from COVID-19, Chui's words seem especially prescient.
To get a better understanding of automation's potential effects on meat processing operations, download On the Cutting Edge. Learn more about other technologies that are reshaping foodservice in our Course Correction white paper.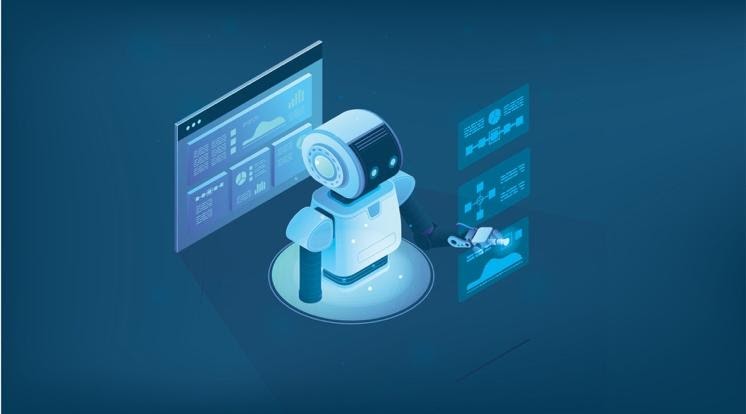 ROBOTS: NO LONGER THE STUFF OF SCIENCE FICTION
How they're disrupting the foodservice supply chain
Robotics is a branch of artificial intelligence that develops robots—devices that can move and react to sensory input. It also creates the computer systems that control them so they can replicate human actions. Even before the COVID-19 crisis, many foodservice operators and meat processors were experimenting with the technology to reduce labor costs, increase production efficiency, and streamline overall operations. Now, many of them will feel even more pressed to evaluate and potentially pilot such options to mitigate the impact of labor shortages resulting from the virus.
Current foodservice industry examples of robots in action include:
CaliBurger partnered with Miso Robotics to develop Flippy, "the world's first autonomous robotic kitchen assistant." Currently being piloted in the fast-casual chain's Pasadena, California, location, Flippy helps kitchen staff by flipping burgers and placing them on buns. CaliBurger anticipates that Flippy and other robots they employ will increase product quality and consistency, decrease wait times, improve food safety and free up employees to spend more time servicing guests.
Wichita, Kansas-based Cargill developed a robotic cattle driver that moves cattle from pens to harvest areas, reducing stress to the animals and minimizing their proximity to human activity. By using waving automated arms (along with blowers and audio recordings) to move cattle in a desired direction, the robots reportedly can operate in rain, snow or mud with no daily operational delays. Cargill has implemented the technology at its beef plants in the United States and Canada and says it can improve animal handling and worker safety across other meat and poultry supply chains as well.
Here's a closer look at the role robots play throughout the foodservice supply chain.




SOURCES:
"9 Robots That Are Invading the Agriculture Industry" (Interesting Engineering, Nov. 13, 2018)
"Could Robot Butchers Replace Employees in Packing Plants?" (Beef magazine, July 18, 2018)
"World's Largest Meatpacking Firm Wants to Test Out Robot Butchers" (NPR, Jan. 5, 2016)
"Top 6 Robotic Applications in Food Manufacturing" (Robotiq Blog, Aug. 8, 2017)
"C&S Wholesale Grocers: Autonomous Vehicles … For Your Apples?" (Harvard Business School Digital Initiative, April 29, 2018)
"Food Robots Are Serving Up Changes in the Restaurant Industry" (Built In, March 28, 2019)
"The Future of Our Supply Chain Involves Robotics" (Schooled By Science, Dec. 19, 2017)