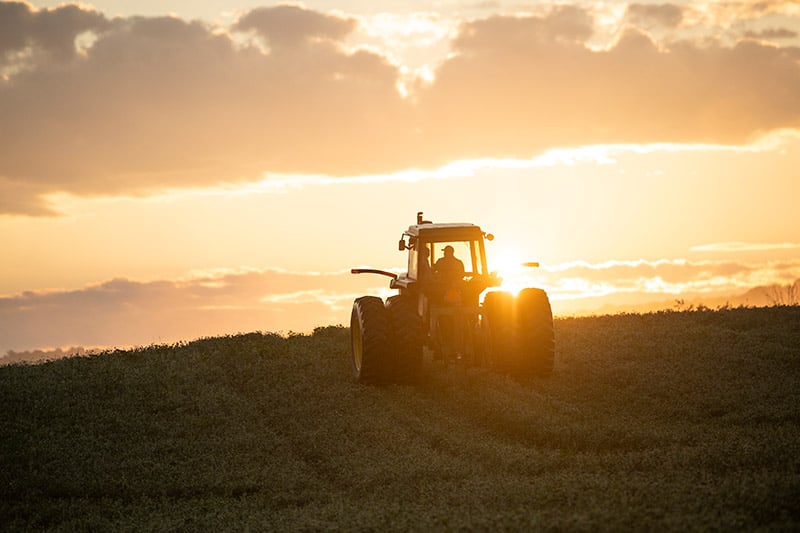 In the past decade, two-thirds of consumers have considered sustainability when purchasing foods and beverages — and more than 45% have factored animal welfare or whether food was produced in an environmentally sustainable way into their decision.
A number of pork and other providers, including Clemens Food Group, have found customers and retailers are asking more questions about their company's production practices, according to Wade Fluckey, Clemens' vice president of technical services.
"They want to know how we're treating the environment, the animals," Fluckey says. "There's been more interest in knowing what companies are doing. It's become a bigger topic, and it's starting to drive consumer purchases."
Restaurant operators, too, are likely fielding questions from customers about how the pork and other ingredients used in dishes have been produced.
Including sourcing information on menus, signage and other collateral that touches on some of the following elements can help let patrons know their meal components have been cultivated in an environmentally and socially responsible way.
The Environment
Pig farmers have made environmental strides in recent decades, reducing their land, water and energy use by as much as 75%. They now produce an 8% smaller overall environmental footprint, according to a Pork Checkoff analysis of pork production between 1960 and 2015.
Clemens has instituted a number of additional initiatives to facilitate sustainability throughout its production process, including adding solar energy panels at several of its farms, which produce 2.7 million kWh of energy a year — enough electricity, Fluckey says, to handle all the farms' needs on sunny days.
The company also installed a recirculation system in its Hatfield, Pennsylvania, facility that runs previously utilized water through a centrifuge to clean it, which has helped reduce freshwater use by 50 gallons per hog since 2018.
"We're able to filter it and use it," Fluckey says. "That reduces our overall water use in the [production] plant."
Animal Welfare
More than half — 60% — of consumers have become more concerned in recent years about the way livestock are treated.
Clemens requires all animal caretakers it works with to be certified under the National Pork Board's PQA Plus Program, which provides animal well-being and handling, environmental stewardship and other best practice instruction.
Clemens was one of the first companies in the nation to require all team members, farmers and livestock handlers to get certified through the program.
The company is also currently exploring potential open pen breeding options and intends to have all of the internal and contracted farms that supply it annually with approximately 6.3 million hogs operating without gestation crates by the end of this year.
"We've actually created a division around animal care and compliance," Fluckey says. "People want more transparency around our animal practices."
Labor/Human Rights
Consumers also factor the way a company's employees are treated into their purchasing choices. While price tends to be the main driver for people buying sustainable products, fair labor practices are the second biggest reason consumers choose sustainable items, followed by fair wages.
To address those needs, employers have launched a number of programs to support employees in and outside of the workplace in recent years. Clemens, for example, sponsors employee diversity and inclusion groups, such as BLEND: Black, Latinos Employee Network for Development and the NOW women's group. The company also provides employees with access to health and wellness programs, including a state-of-the-art fitness center workers and their families can utilize at their Hatfield location.
With a $51 million increase in employees' hourly rate, Clemens has also been able to raise its pay rate by more than $4 per hour for some workers. A third of its employees experienced a 34% to 37% pay increase.
Clemens also helped employees at its Coldwater, Michigan, facility obtain housing. Because the area was experiencing a shortage of rental properties when the location opened, Clemens partially financed a new apartment complex's construction in 2017. The company also donates 10% of its profits to the communities where its employees live and work.
Future Environmental and Other Plans
Today, numerous industry members are working together to achieve further sustainability progress through the We Care program, a collective effort from the National Pork Board, its Producers Council and state organizations that represent pig farms, which promotes responsible pork production practices.
Centered on ethical principles involving food safety, animal well-being, employee management, public health, the environment and community development, the program administrators have worked with pork producers to set sustainability targets and goals, including reducing GHG emissions by 40% and ensuring all fresh pork products will be traceable through the supply chain by 2030.
In addition to participating in the We Care program, in July, Clemens was named one of the 2022 Family Business Heroes by the Loyola Family Business Center at Loyola University Chicago, which recognizes family-run businesses that take a strategic, collaborative approach to environmental, social and governance practices. Loyola specifically cited the sixth-generation company's ethics, integrity and stewardship.
While, in the past, Fluckey says, Clemens hasn't always publicized information about its sustainability and other efforts, the consumer demand for that information is now significant.
"We're learning that it's becoming more important to start sharing it externally," he says. "They just want to know you're a responsible company, and that you're looking after resources that have been cared for and handed down from past generations. There are a lot of folks that are more interested than ever — I only see it growing."
For more information on our sustainability practices, contact us.