Plant-forward eating is gaining steam. Propelled by a slew of research and documentaries touting the health and environmental benefits of eating fruits, vegetables, pulses and legumes, even A-list celebrities are promoting the trend with gusto.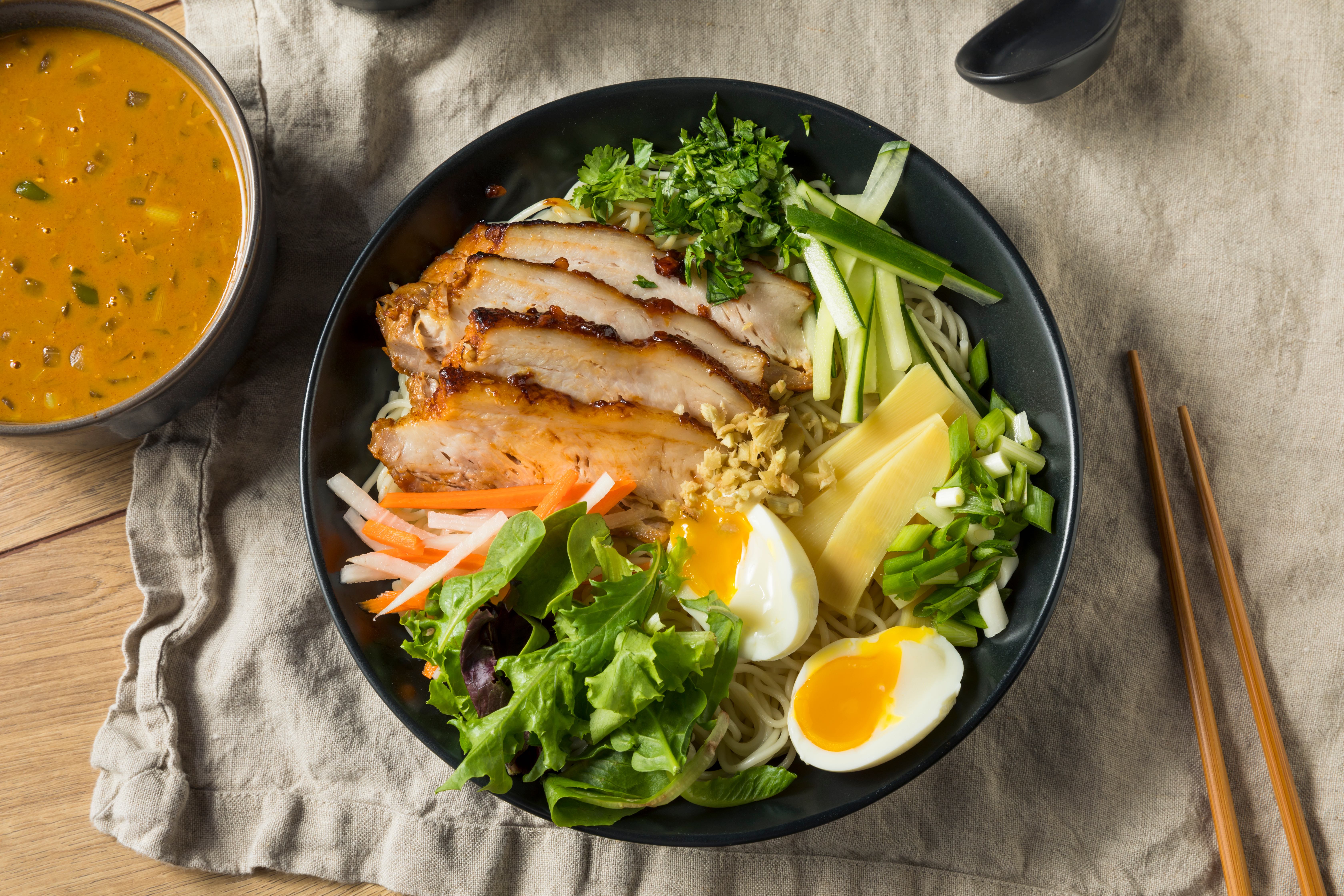 But contrary to popular belief, the lifestyle is still far from mainstream. Gallup reports that only 5 percent of Americans identify as vegetarian (the same amount as in 2012), while 3 percent identify as vegan (up 1 percent from 2012).
So, where is the disconnect in plant-forward messaging? It comes down to two factors: taste and nutrition.
Consumers may want to eat more fruits and vegetables, but many also perceive plant-based dishes to be less flavorful than their meat-based counterparts. According to Datassential, 23 percent of consumers say they would like to eat less meat, yet 65 percent say taste is a primary benefit of meat. And in 2018, a study from Mintel revealed that while interest in plant-based proteins is indeed on the rise, more than two thirds (67 percent) of Americans agree that meat is essential to a balanced diet, and more than half (51 percent) believe a meal is not complete without meat.
This mixed sentiment has given rise to a new wave of "flexitarians"—people who follow a plant-based diet primarily but still occasionally enjoy meat or dairy products. When Americans do consume meat, their top-three choices (according to U.S. Department of Agriculture data) are chicken, pork and beef.
"The flexitarian movement is about making plants the star of the show, not about taking meat options away," says Julia Jordan, director of sustainability at Compass Group. Using this philosophy, chefs can create "plant-forward" dishes—meals that appeal to consumers experimenting with vegan or vegetarian diets but that can be customized to incorporate meat or dairy. "Featuring vegetables, grains and legumes in a dish with a small amount of meat allows diners to shift their eating habits while still enjoying animal protein," Jordan adds.
Keeping Pork on the Plate
Operators can adapt to growing consumer interest in plant-based eating while still offering pork on the menu. Anne E. McBride, Ph.D., deputy director of the Torribera Mediterranean Center in Barcelona, Spain, advises operators to first take a long, hard look at current menus and reinterpret them through flexitarian eyes. "Consider dishes that can easily be made vegetarian, or to which meat or tofu can be added," she says. "Ask yourself if you offer the kind of customization and adaptations customers are looking for."
Some consumers want to continue eating meat but are looking for ethically raised cuts served in smaller portions. Instead of a pork chop, for example, they may order a veggie-heavy ramen topped with a few strips of pork. "Diners are more likely to say they want to eat more plant-based foods than they are to eat less meat," says Jackie Rodriguez, senior project manager at Datassential. "So give them an option to add pork to vegetarian items, such as a veggie pizza topped with crispy pork belly or bacon on top of a plant-based burger. The good news for operators is that plant-based foods are not an either/or proposition."
Using their culinary expertise to create innovative plant-forward menus, chefs can fuel the flexitarian movement by making it more accessible, approachable and, most important, as delicious as meat-centric dishes. Because of its versatility and ability to take on different flavor profiles, including fruit, pork is perfectly positioned to play a supporting role on plant-forward menus.
Consider these ideas when creating plant-forward menu options:
Offer smaller portions of higher-quality meat. Swap out carbon-intensive red meat for leaner meats like pork or poultry.
Look to other cultures—including Mediterranean, Latin American and Asian, which traditionally feature plant-based items mixed with some high-quality protein as a side—for inspiration.
Put flavor first. By approaching cauliflower as a piece of meat and grilling it, for example, you can amp up the flavor and make it more exciting. Top with thick-cut bits of bacon for a surprising, flavor-and-texture-packed combination.
Enlist staff in plant-forward recipe development. Flexitarian eating may not come naturally to some chefs and operators, but there may be someone on the culinary team with untapped potential. Ask if there are plant-based or flexitarian eaters on staff and, if so, what dishes they favor.
The rise of plant-forward eating doesn't mean the end of animal proteins on menus. Rather, flexitarianism is an opportunity for operators to position meat—specifically, pork—as a supporting ingredient, while highlighting menu items that allow flexitarian recipes to take center stage.