As experts predict we'll consume more than 50 pounds per person next year, now is the time to up your pork game.
PORK CONSUMPTION ON THE RISE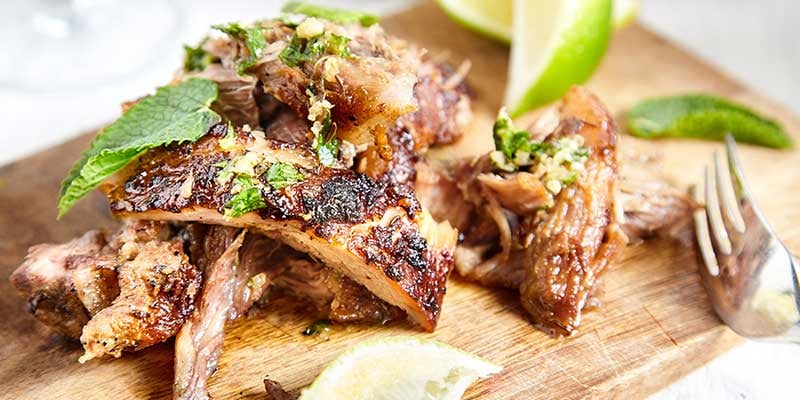 A recent article in The Washington Post highlighted the popularity of pork among American consumers. According to the article, "Americans, long devoted to chicken and beef, are eating more pork now than they have in years."
In fact, the Post piece added, by the end of 2018, the Agriculture Department predicts that "U.S. pork production will equal—and occasionally exceed—that of beef." Specifically, according to USDA, pork consumption next year will climb to 53.3 pounds a person, the highest it's been since the early 1980s.
BETTER PRODUCTS DRIVE TREND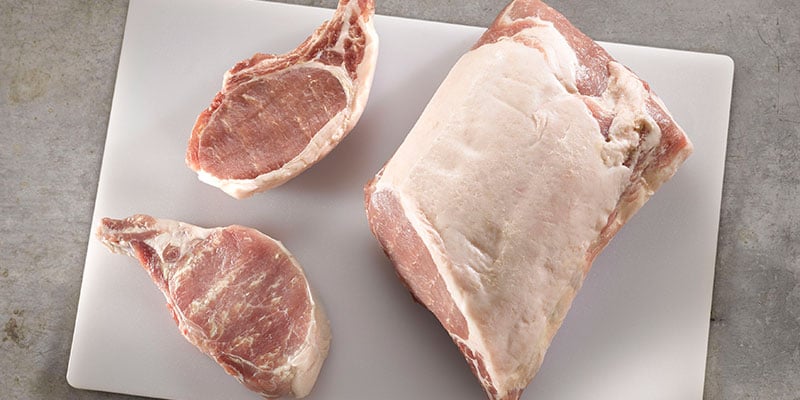 Americans' desire for ethnic foods is also driving the increased demand for pork. Pork is a staple of craveable cuisines across the globe: Mexican carnitas made with pork shoulder or butt, Chinese sweet-and-sour pork made with or tenderloin and Thai basil fried rice with sliced pork loin are just a few. Of course, better products always drive demand, especially in today's economy. A 2013 study by researchers at Purdue University found that after the recession, spending on meat, especially high-quality cuts, spiked after the recession.
UBIQUITOUS BACON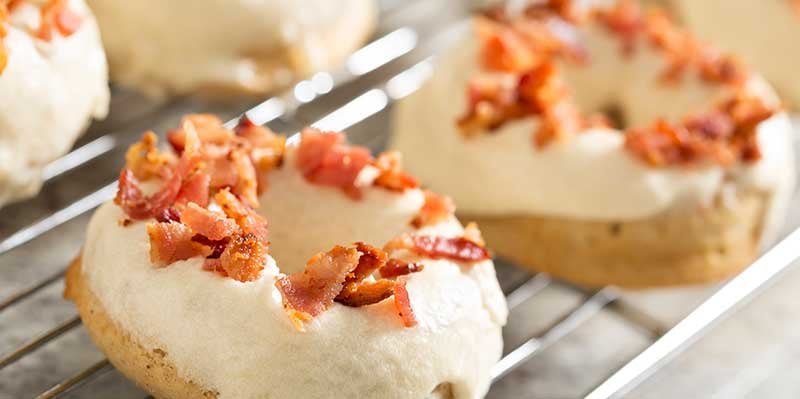 Consumer appetite for pork has increased. Not surprisingly, bacon has been at the forefront of this demand. It's impossible not to notice that bacon is everywhere—donuts, ice cream, you name it—and experts say Americans aren't yet showing any signs of fatigue with the tasty, crunchy treat. (At Clemens, we love our pork, but even we draw the line at bacon toothpaste.)
HEALTHFUL INDULGENCE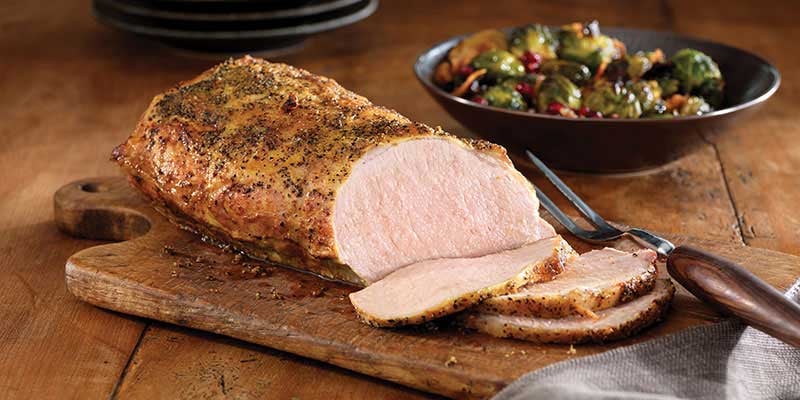 Consumers' desire to eat healthfully is also behind the demand for pork. Those conscious of their fat and cholesterol intake can satisfy their craving for indulgent, juicy flavor without red-meat guilt when they choose pork. In fact, six cuts of pork meet the USDA guidelines for "lean," with less than 10 grams of fat per serving, and of course, pork is also an excellent source of protein.
YOUR MENU PARTNER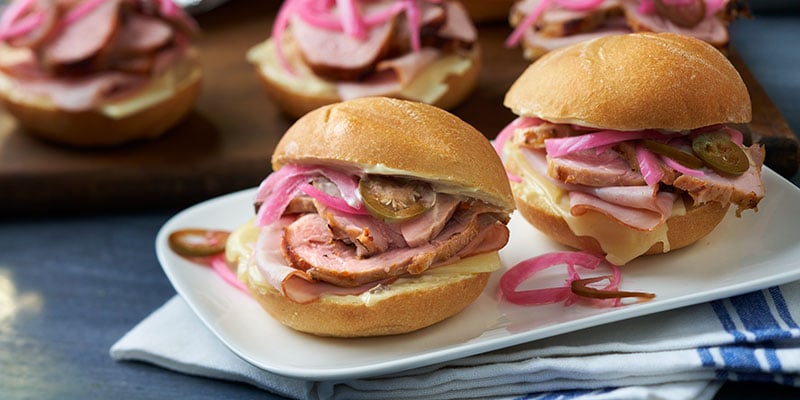 At Clemens Food Group, our customers have noticed this as well. To meet operators' and consumers' demand for high-end proteins, we developed Hatfield® Premium Reserve Pork®. This product line is made with proven brining and larding techniques so that it features exquisite marbling and tenderness. In short, we created our Hatfield® Premium Reserve Pork® to serve as a versatile menu item with both the "craveability" factor and great visual appeal that drive high-margin menu item sales.
Clemens is eager to help you develop menu ideas using our Hatfield® Premium Reserve Pork and other brand lines. Your guests love authentic, ethically produced, flavorful pork, and you will love what it does for your business. Find out more online, and if you are headed to MUFSO in Dallas next month, visit us at booth 207 and learn more about what Clemens Foodservice can do for you.